Home

Location/Hours

What's in Season

Garden Club

Gifts/Accents

Terrace Garden Cafe'

Garden Map

Newsletter Archive

Contact

G
arden Dogs
For Paul's current
Home and Backyard videos
Click on Logo below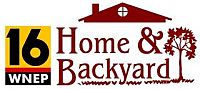 We now keep an archive of our E mail newsletters. Click button above to see them
829 Old State Road
Clarks Summit PA 18411 USA
Phone 570 586 5493
E mail GreystoneG@aol.com

Check out them out.
We have a great selection of plants available for your landcape needs

Azalea and Rhododenron
Butterfly bushes

All evergreen holly

Caryopteris

Lilies & liatris

Trumpet vines and Hops


We have a new list of deer resistant perennials. Available at the garden center for pick up
We have a new list of fragrant plants for your garden. Available at the garden center for pick up.. A great list of plants that are fragrant Spring through Fall
One of the many lovely fountains we have at Greytone
Gardens.
Lots of plants for shady areas, full sun, dry conditions and a great selection deer resistant plants.
The garden center is richly planted with all kinds of display gardens. You'll see some of the best plants for your garden.
A shady garden is a great place to hang out on a hot summer's day. We have a great selection of plants that will thrive in partial shade to full shade!